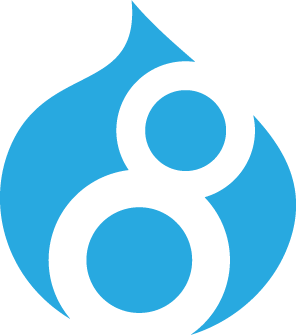 The following media release has been copied from Drudesk.com . To see the original , go to https://drudesk.com/blog/whats-new-in-drupal-8-7
The spring is in full bloom — and so is Drupal development. On May 1st, we officially meet Drupal 8.7.0 release that is bursting with new features. And, of course, they are worth a good review. After the previous release in September, we discussed media handling capabilities in D8.6 as one of many interesting updates. Today, let's take a closer look at what's new in Drupal 8.7.0.
What's new in Drupal 8.7.0
Drupal 8.7.0 release is a big step forward that makes the CMS even more modernized, competitive, and user-friendly. It is now API-first, featuring handy UIs for editors, using the latest PHP, speaking more languages, and so on. The details come right now.
JSON:API as a new stable module in Drupal core
Here goes what Drupal's creator Dries Buytaert called an important milestone in its evolution towards being an API-first platform for both decoupled and coupled apps.
In the new release, the JSON:API module was added as a stable module to Drupal 8.7 core — skipping any experimental phases! JSON:API immediately exposes entities as a standards-compliant web API, so the data can be pulled by third-party applications.
The module is now the fifth module in D8's 'Web services" package. This means Drupal is now more open than ever to data exchange and third-party integration.
Layout Builder stable and improved in Drupal 8.7
The "great drop" deserved a handy tool to create layout templates — and it got one. Layout Builder appeared in D8 core as of 8.5 release and immediately became popular.
It has been improved a lot in terms of keyboard navigation accessibility, precise permissions, layout overrides, column width selection, and much more. And now we officially have stable Layout Builder in Drupal 8.7 core, ready to work on live sites.
The module lets you create layouts for content types and other fieldable entity types. You can also design the look of individual content items. Constructing pages "brick by brick" by combining elements, configuring the blocks, and drag-and-dropping them around is easy and enjoyable.
New Media Library user interface
When discussing what's new in Drupal 8.7.0 release, we need to mention the Media Library's new, stylish, and handy user interface. It's both nice to look at and to work with.
Finding media items in the Library, bulk uploading them from the computer to the Library, selecting media items and embedding them into content is a pleasure.
The Media module that works together with the Media Library is already stable. The Media Library is still experimental but its stability will not be late in the coming — it's planned to be in release 8.8. The creators still have great surprises like WYSIWYG support. 

Umami demo now multilingual
The most delicious Drupal demo — Umami Food Magazine — has been translated into Spanish in Drupal 8.7 release. Umami was created to give a chance to explore the CMS's capabilities thanks to plenty of demo content and configuration. This includes content types, media types, taxonomy, display modes, views, menus, and much more.
And now, in addition to all the above, Umami also showcases multilingual features configured out-of-box that anyone can study. Umami is available as one of Drupal installation profiles alongside the "Standard" and "Minimal."
End of PHP 5 support
Drupal 8.7 is the last release to support PHP 5. However, it is already impossible in D8.7 to install new websites with a PHP version lower than 7.0.8. Updates for existing websites that use PHP 5 are still possible, but a warning will be displayed. In release 8.8, Drupal security updates will definitely require PHP 7.
In any case, it's important to remember that PHP 5.6 reached end-of-life in December 2018. So it's time to update PHP due to both safety and efficiency reasons. You can entrust this to our website support team.
Revisionable custom menu links & taxonomy
Custom menu links and taxonomy terms have been made revisionable in version 8.7.0, which allows them to fully participate in editorial workflows.
Removal of automatic entity updates
In new Drupal 8.7.0 release, the support for automatic entity updates has been removed. The reason is data integrity issues and conflicts. So the drush entity:updates (drush entup) command no longer works. Changes to entities will now be performed using standard update procedures.
Third-party library updates
The new release has also introduced the updates of important libraries to newer versions. For example, Guzzle to 6.3.3, Stylelint to 9.10.1, Coder to 8.3.1, CKEditor to 4.11.3, Twig to 1.38.4, as well as numerous PHP dependencies.
Drop of support for Internet Explorer 9 and 10
The 8.7.0 release is a final goodbye to Internet Explorer 9 and 10. It removes a workaround that still existed in D8.5 and D8.6 and allowed the inclusion of 32+ stylesheets.
Update to Drupal 8.7 smoothly!
This has been just a brief rundown of what's new in Drupal 8.7.0. Follow our next blog posts, because we plan to review new features in more detail.
The day of the new release also marks the end of security support for D8.5.x. So it's time to move forward — let your website enjoy the new features and stay protected. For the smooth update, rely on our Drupal support team.
About the author

Tom Thorp is an IT Consultant living in Miami on Queensland's Gold Coast. With over 30+ years working in the IT industry, Tom's experience is a broad canvas. The IT services Tom provides to his clients, includes :

Website development and hosting
Database Administration
Server Administration (Windows, Linux, Apple)
PABX Hosting and Administration
Helpdesk Support (end-user & technical).

If you like any of my content, consider a donation via Crypto by clicking on one of the payment methods :