This issue came across to me when I received a new Apple Mac. Part of the configuration was to set up a secure L2TP connection to my Synology server, so that I can do work remotely while on the go. Having had prior experience setting up Apple Mac's in the past, I thought this should be simple as. 
Not quite so. 
Older Macbook's were able to connect to the Synology L2TP VPN Server without any issue. However my new Apple Mac with iOS 15 installed was not able to. 
The solution in fact, came from Apple themselves. ( See External Links )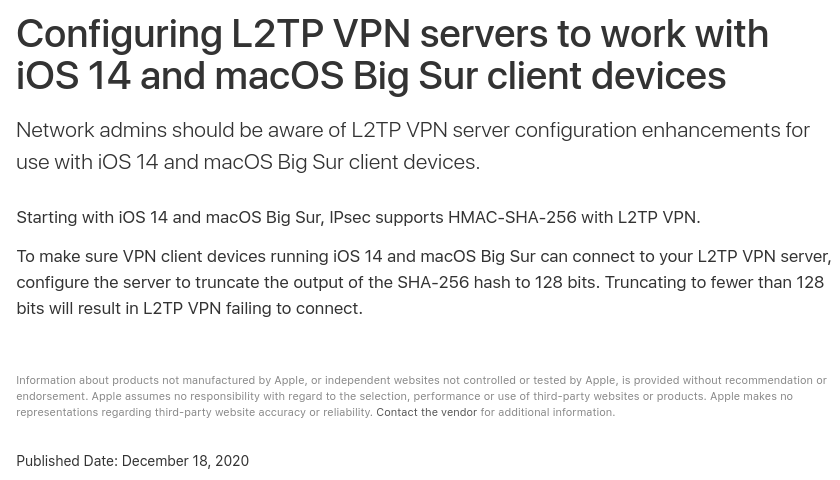 In other words, as part of Apple Mac OS update, an update was made to the L2TP client software so that only L2TP Servers with 128 bit encryption (or later) can connect. 
So, in order to get my new Apple Mac to connect, I have to make a change to the Synology L2TP VPN Server configuration. 
From the Synology 7.1 Web Console, click on the Main Menu and select VPN Server. (If you haven't installed it, click on Package Manager, install VPN Server, and set up a working L2TP configuration before continuing.)
Select L2TP/IPSec to change the configuration.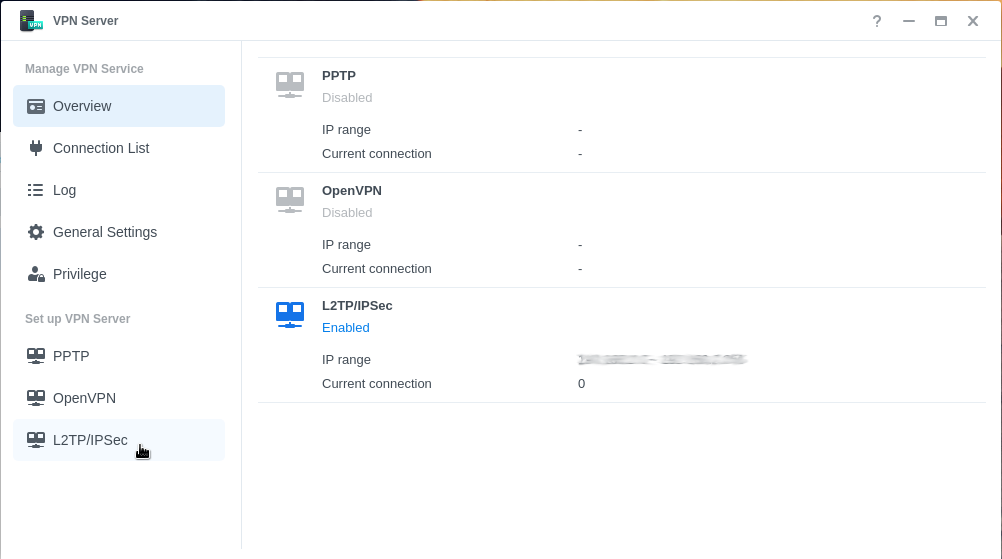 In the L2TP/IPSec configuration screen, deselect the 'Enable SHA2-256 Compatible Mode (96 bit)' check box.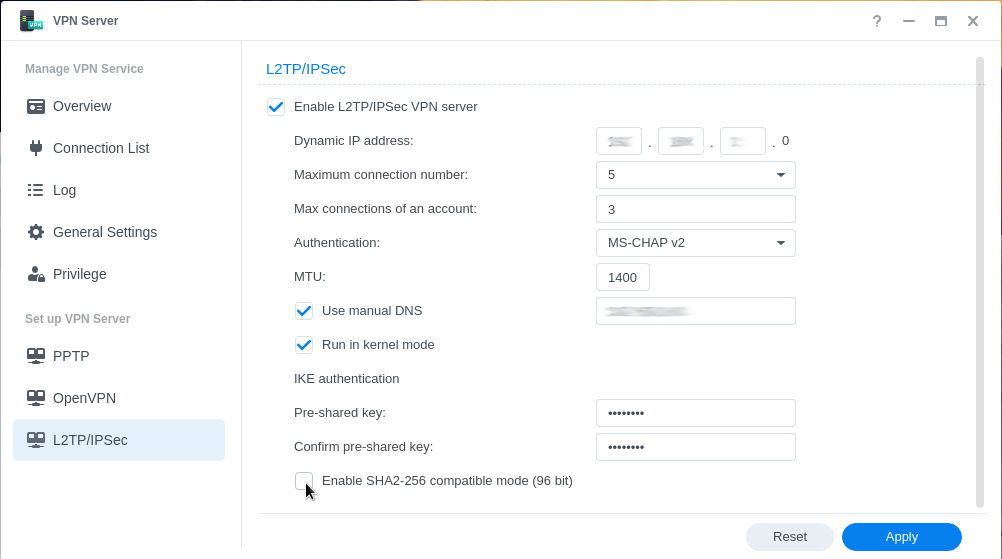 Apply your changes. 
Hope this fix helps you if you find yourself in a similar situation.
About the author

Tom Thorp is an IT Consultant living in Miami on Queensland's Gold Coast. With over 30+ years working in the IT industry, Tom's experience is a broad canvas. The IT services Tom provides to his clients, includes :

Website development and hosting
Database Administration
Server Administration (Windows, Linux, Apple)
PABX Hosting and Administration
Helpdesk Support (end-user & technical).

If you like any of my content, consider a donation via Crypto by clicking on one of the payment methods :